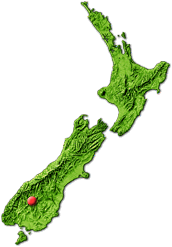 Queenstown
Queenstown
Welcome to Queenstown.NZ.com, a website dedicated to providing information about Queenstown, New Zealand. Find your perfect hotel or other accommodation for your stay, or book something to do in the tours or activities section.
Queenstown is the New Zealand destination for international visitors. Its natural beauty changes with the seasons, the lake gleans in the summer sun, and snow clad mountains tower above the township in winter. Queenstown is a great place to visit all year round. Nestled in beside the mysterious Lake Wakatipu, in the Southern Lakes district of New Zealand, Queenstown is a cosmopolitan haven, offering a limitless adventure, southern wine and cuisine, and breathtaking alpine scenery.
Queenstown doesn't earn its title of Adventure Capital of the World for nothing. Here, you can bungy jump, ski or snowboard, paraglide, jet boat, white water raft, skydive, hang glide, jetski, and drive quadbikes to your heart's content!
For its remoteness, Queenstown is one the busiest little towns in the country, sporting the equivalent to around half the population of New Zealand in tourists every year, who come to experience the unique "Adventure Capital of the World", and to relax on the scenic walks, flights, and cruises, taking in the vast lakes, rushing rivers, and awe-inspiring mountains.
Queenstown possesses the perfect location to base yourself while you explore the wonders of Fiordland National Park and the rest of the Southern Lakes region. The magnificence of Queenstown's lake side location and the range of accommodation and attractions available make it an essential part of any visit to New Zealand.
---

Featured Queenstown Events
---
Garden courtyard Queenstown apartment
- Apartment.
Offering mountain views, Garden courtyard Queenstown apartment is an accommodation set in Queenstown, less than 1 km...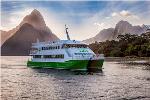 JUCY Cruise Classic Coach + Cruise Tours
- Sightseeing Cruise - Milford Sound.
Starting from NZ $129.00 per adult
.
Join us for an amazing journey through the spectacular Fiordland National Park and onto a stunning Milford Sound Boat...